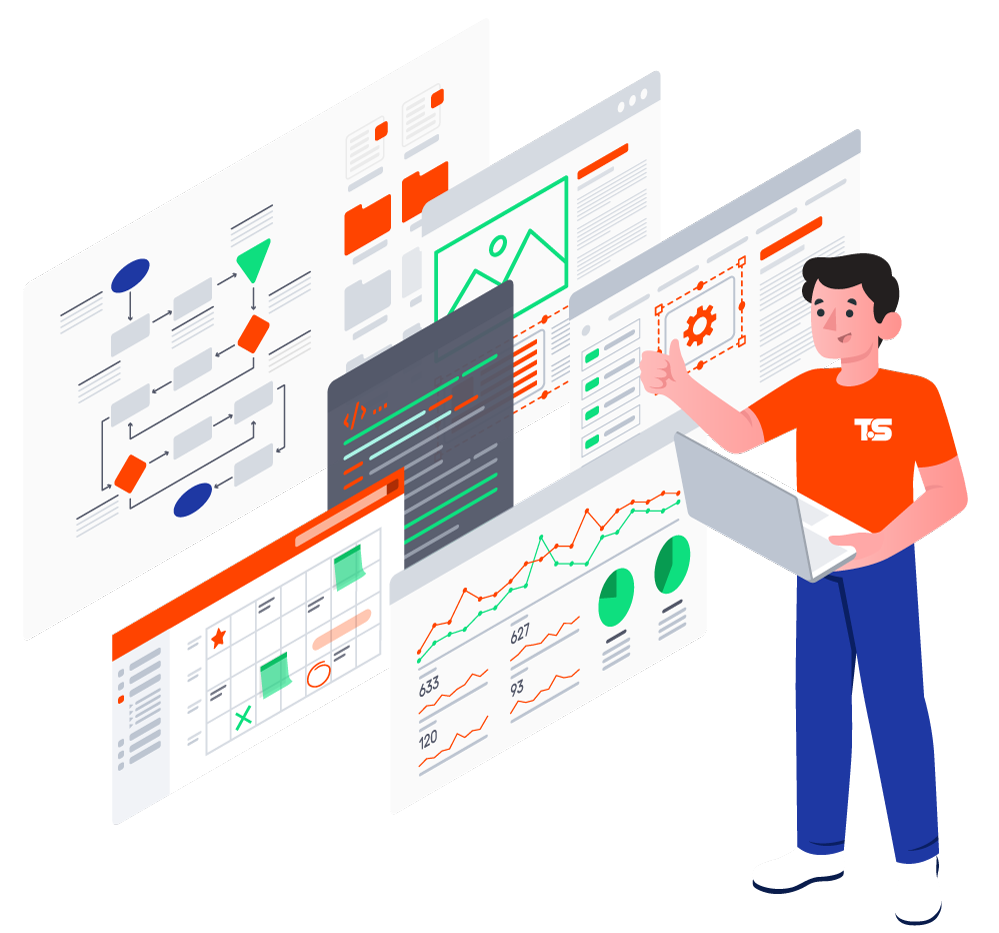 YOUR PERSONAL
WEB PROJECT
MANAGER

We have been helping businesses sell their services and products over the Internet since 2003.
The philosophy of Tetta Studio is to find a balance between technology, business, and the client. We do not just create websites - we create business tools that simplify interaction with the client, form a brand and motivate buyers to return to it repeatedly.
Put things in order, Automate routine processes, and Work efficiently - These are the three main theses Tetta Studio puts into website development.
Tetta Studio aims to create websites with high-performance characteristics and stable operation, designed to help the business operate effectively in a competitive environment and consistently benefit its owner.
Our websites will help increase the credibility of your brand, emphasize professionalism, and justify your price. If you want to launch your business, Tetta Studio will help you arrange everything correctly and reasonably priced.
Specialization
---
Working since 2003 and helping businesses sell their services and products via the Internet, we have collected invaluable experience recommending us as responsible professionals. We guarantee high quality at a reasonable price.
All-in-one
Support and Coaching
for Startups
---
Tetta Studio loves brands that inspire and make everyday life easier and more enjoyable. Modern technologies make it easier to start a business but require organizational and technical skills for an entrepreneur. There are many ready-made platforms to organize the sale of goods and services via the Internet, but there is no single strategy.
Tetta Studio is an experienced specialist ready to take on all the technical issues related to developing, maintaining, and promoting your Internet project. As one team, we can implement your business idea and make it competitive and in demand.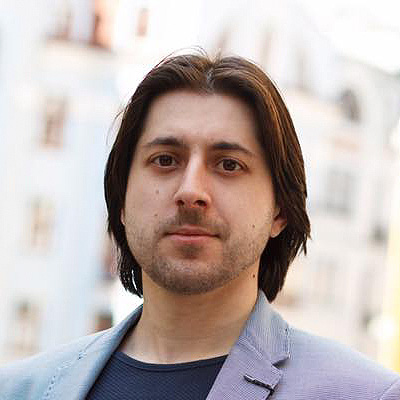 Yaroslav Tryboi
Founder at Tetta.Studio
Business Analyst
and Your Personal Consultant
Business Analytics
University of Pennsylvania
Search Engine Optimization
University of California, Davis
Google Digital Marketing & Ecommerce
Google
Meta Marketing Analytics
META
Developer of automated systems. Master
ISTU, 2003-2009
Meta Social Media Marketing
META
Data Analytics and Visualization
Macquarie University
4
generations
of entrepreneurs
Geography
of Our Clients
---
Tetta Studio is a team of freelancers. For 20 years of work, we managed to visit and work in many countries: USA, Canada, Ukraine, Poland, Hungary, China, Germany, France, Spain, Italy, Denmark, and Austria. Our curiosity and enthusiasm offer our customers favorable conditions at a low price.
Home Office
Small Business
Local Business
E-commerce
Non-Profit Organizations
Digital Media
Influencers
International Companies
Private Networks
Private Databases & AI Solutions
Individual services
$50 USD / hour
Regular customers
$40 USD / hour
Simple tasks within the framework of the annual cooperation
20-30 USD / hour
Web Development
Web-Development
from 500 USD
Website for Local Business
from 3000 USD
Corporate Website / Platform
from 5000 USD
PBN Development (~200 satellites)
from 100k USD
Digital Marketing
Creating a Search Promotion Strategy

Internal website and content optimization, installation and configuration of analytics services: Google Analytics, Google Search Console, Bing Analytics

from 500 USD / month
Search Engine Optimization and Promotion

Individual strategy, Content marketing, Copywriting, Internal linking

from 1000 USD / month
Setting up ads in Google Ads

Setting up an advertising account, auditing landing pages for efficiency improvement, and optimization of advertising campaigns within a month

from 500 USD
Web Design
Logo Design + Color Schemes
100 USD
IT support
Warranty maintenance of sites
for FREE

Indefinitely